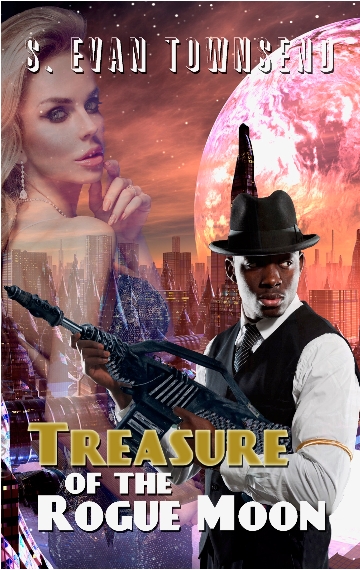 $11.99 paperback at Amazon and Barnes & Noble.
Publisher:

Space Resources Publishing

ISBN:

978-1547030736

Published:

June 10, 2017
Amazon (Kindle and Paperback)
Barnes & Noble (paperback)
 . . . what fools these mortals be!
Jil Handaughter and Rick Bailey are living in hiding, hoping the Core Empire or the Interstellar Militia and Police won't find them. Hiding is safe, but boring. When a strange creature offers them the chance to find an ancient artifact on a "rogue moon" that can do "something wondrous," they jump at the opportunity.
Pursued by Core Empire operatives who want to take Bailey back to Earth for execution and the authorities who want to put Jil back in prison, they race across the galaxy looking for clues to the artifact. But the mysteries add up: what does the archaic race of the Agrocrageenans have to do with it, and what does that strange being that appears to have telepathic powers want?
Will Rick and Jil find the rogue moon before the authorities or the Core Empire catches up to them? Is it worth risking their lives for the treasure of the rogue moon?
Available At:
Amazon – Paperback and Kindle
Barnes & Noble – Paperback