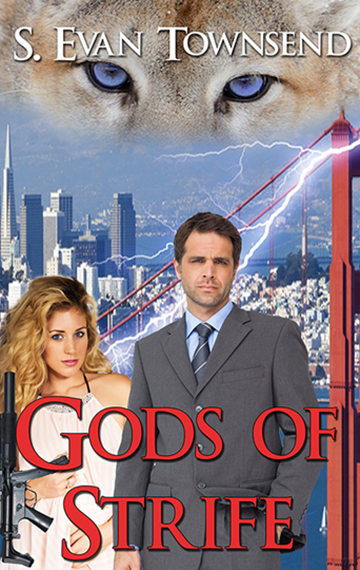 12.99 paperback 3.99 Nook & Kindle
Publisher:

World Castle Publishing

Available in:

Paperback, PDF, Kindle, Nook, iBook

ISBN:

1629890987

Published:

May 14, 2014
Amazon (Kindle & Paperback)
Barnes & Noble (Nook)
Smashwords (ebook)
They live among us.  We know they are there.  No government can control them; no authority can stop them.  Some are evil.  Some are good.  All are powerful.  They inhabit our myths and fairy tales.  But what if they were real, the witches, wizards, and fairy godmothers?  What if they were called "adepts" and an ancient evil stalks them?
An assassination attempt on the head of the American Meta Association guild sends adept Peter Branton looking for who wants him and his leader dead.  Finding the beautiful, shape-shifting assassin leads him to his real enemy, an enemy that is much worse and much more dangerous: living gods of Atlantis.  Branton must team with up with his would-be killer and a mysterious warrior to defeat the gods of strife that are intent on starting a war that could devastate all mankind.
"Hard-hitting magical action!" – Frances Pauli, author of the Princes of the Shroud series.
Available At:

World Castle Publishing – ebook (PDF)
Amazon – Kindle and paperback
Barnes And Noble – Nook
Kobo – eBook
Smashwords – eBook
iTunes – iBooks
Scribd – eBook Rental